Shipping Market Expectations for 2022
Tuesday, 11th January 2022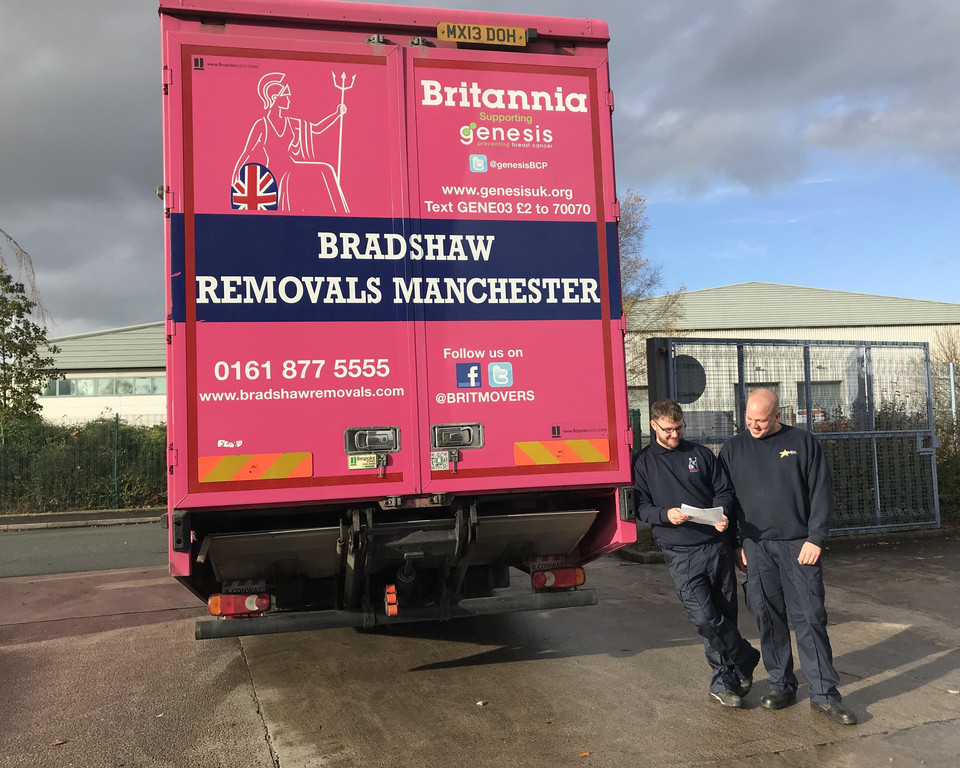 Britannia Bradshaws want to wish all our customers a Happy New Year. We hope you all have a fantastic year ahead and we hope to play a small part in helping get your new year off to a great start by making moving homes memorable for the right reasons.
While we're looking forward to a more prosperous year in 2022, we want to make our customers aware of some of the issues facing us as a moving company when moving customers abroad and trying to ship internationally with container shipping lines.
One of the main issues lies with the rates for 2022. BAR have released a more in depth analysis of the issues surrounding rates, but what you generally need to know is rates are continuing to change and the coming year's negotiations will be especially tough as different shipping lines will likely have different ideas as to where the rate levels sit. However, the British Association of Removers (BAR) have released a document in which they have made it transparently clear to everyone where the actual market rate levels sit - you can view that here.
Another issue we're facing is that shipping lines have continued to negotiate their rates right up to the day the new contract begins. This makes it difficult for us to quote their accounts and customers as they may not know where the final rates are. While all efforts will be made to get the new rates agreed as early as possible, customers need to understand that if they make a booking through the transition period they will have to pay whatever the rate turns out to be.
These increases in freight rates have done nothing to address the just as dramatic decline in customer service and reliability offered by the shipping lines themselves. Over the past 18 months we've all heard the reasons for this decline in service, whether it is excessive demand, congestion, equipment imbalances, infrastructure failures, haulage, rail, port capacity, or lack of staff, but the freight rates keep getting higher and the service levels continue to deteriorate.
The decline has been so intense that BAR have noted an issue or failure with nearly every booking. You can see a full list of examples the BAR has highlighted may now happen to a booking that might impact the customers experience with either a delay or additional cost here.
What is most important to note is, shockingly, all of the given reasons are actually outside the control of a moving company such as ourselves. What's worse is that shipping lines will generally accept zero responsibility for any of these service failures or rate increases, nor accept culpability for these failures to customers.
Along with poor communication from the shipping lines, there seems to be no advanced notice of haulage failures which frustrates customers and sees them change moving companies. The thing is, every moving company and every shipper is in the same position, so it is counterproductive for a customer to change to another moving company due to a shipping lines failure as it will simply put that customer in the same position with the new company, and only further back down the queue for the shipping lines services.
As much as we are hopeful for 2022, we hope this explains to our customers how difficult it has become for us as a removal company to ship goods worldwide but that we are doing the best we can under the circumstances. You will find that generally, the increase in delays and cost for moving abroad are not the fault of our moving company but lie squarely with the shipping line.
Call Us: Manchester: 0161 877 5555 Birmingham: 0121 504 0966 orCall Me Back
Call Us: Manchester: 0161 877 5555 Birmingham: 0121 504 0966 orGet an Estimate
UK Quote
Complete the form below to get your UK Removals quotation
European Removals Quote Request
Complete the form below to get your European Removals quotation
International Removals Quote Request
Complete the form below to get your International Removals quotation
Call Me Back
Complete the form below and we'll call you back to discuss your requirements
Self Storage
Complete the form below to get your Self Storage quotation
UK Price Guide
Complete the form below to get a Price Guide sent to you
Please note: Our Price Guide tool is intended for moves within the UK Mainland only. If you're moving to or from the UK mainland please speak to one of our friendly team who will be able to provide you with a bespoke quote.