Declutter your home
There are many reasons why you might want to declutter your home. An uncluttered home tends to sell faster, and many of our customers will store furniture and small items with us when their house is on the market. Similarly, it is easier (and frequently quicker and safer) to redecorate your home or have renovations done with your belongings out of the way.
Declutter when decorating or renovating
When you're having work done on your home, it is frequently easier to store the items from the rooms where you're decorating or renovating than to try and find a place to put them in your home.
Inexpensive temporary storage solutions
We can store your items for less than a self storage facility. We'll even come to your home and pick up your goods and transport them back to our secure warehouse with our mobile self storage service.
Call Us: Manchester: 0161 877 5555 Birmingham: 0121 504 0966 orGet a Quote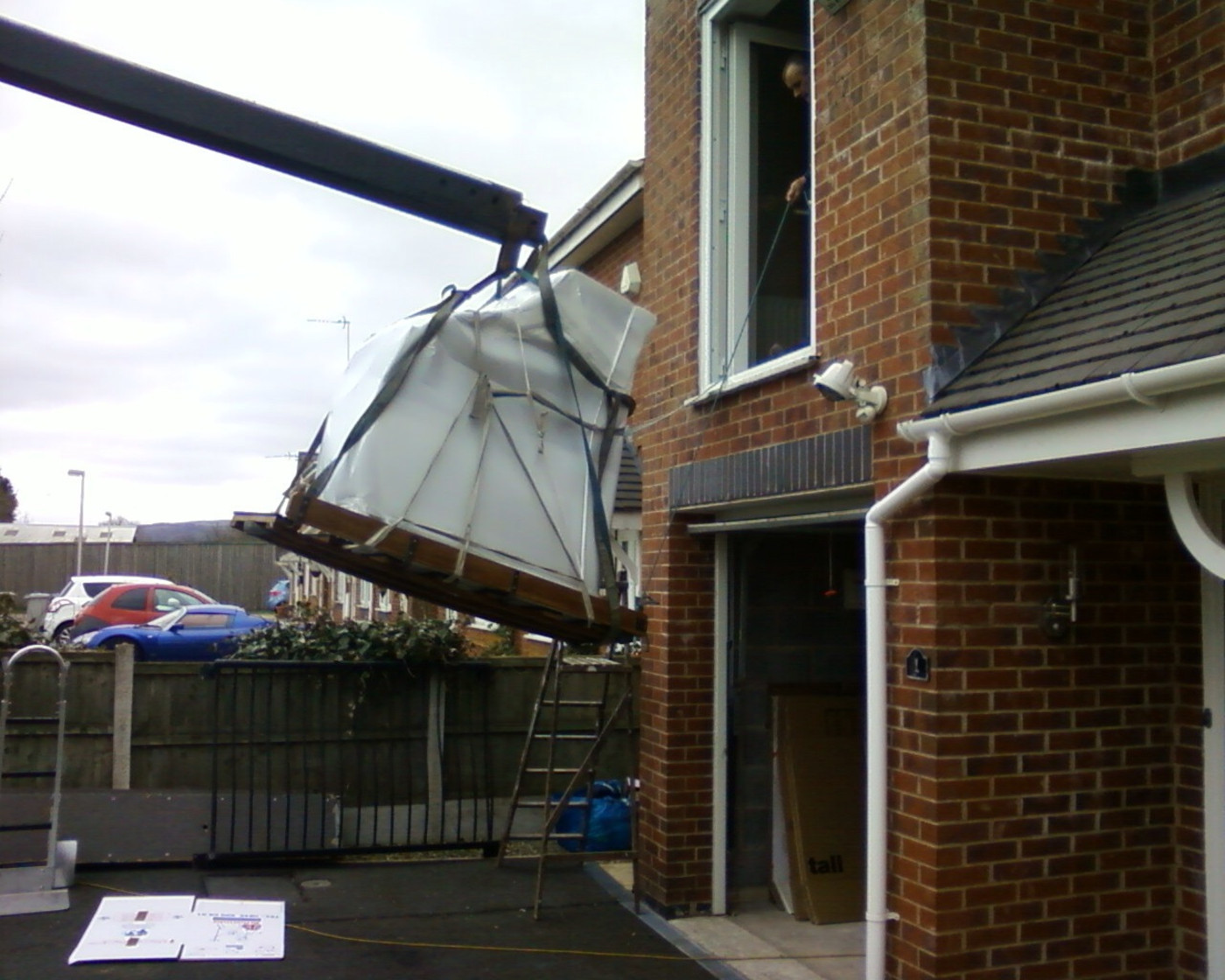 Decluttered homes sell faster
If you watch any of the assorted television programmes about the housing market or purchasing a property, you've no doubt heard people being told to declutter their home to help it sell quicker - and often for more money. We agree with this advice, and have seen it work first hand.
The problem with decluttering is always the same: What do you do with the items you've packed away when clearing things out? Some people store them in the loft, garage, or a shed, but that can make it look like you don't have enough room in your home and you've overspilled into other useful spaces to store your household goods.
The best solution is to store your items away from your property to help show how light and airy it can be, helping the prospective owner see themselves living there.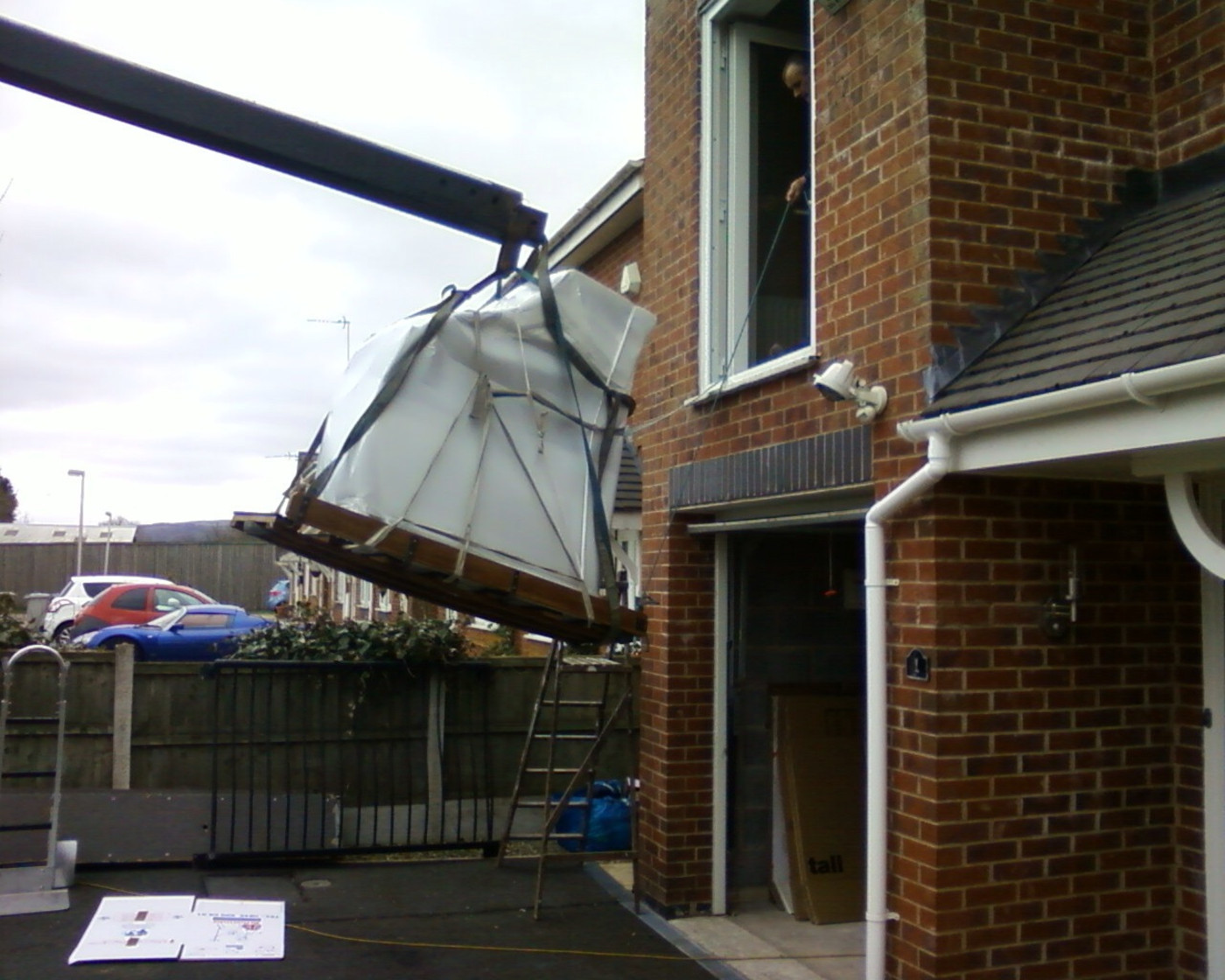 Call Us: Manchester: 0161 877 5555 Birmingham: 0121 504 0966 orCall Me Back
Removal quote appointment booking service
Britannia Bradshaw can help your move go smoothly. Contact us for a free, no obligation quote, or by calling 0161 877 5555 (Manchester) or 0121 504 0966 (Birmingham & Coventry) and speak with one of our removals specialists.
How are our appointments carried out
In the current times you might prefer that we don't visit your house in person to carry out a survey. This is fully understandable and we can just as easily undertake the survey by video call, using whatever method you're comfortable with, usually FaceTime or WhatsApp.
See what our customers think of us...
Hard working, incredibly friendly, and a delight to work with
Bradshaws moved my parents - John and Helen Bennett - from Stratford upon Avon to Henley on Thames this week. I wanted to give a personal recommendation, and a huge thank you, to Fabio on the team. He was hard working, incredibly friendly, and a delight to work with. I hope he is given suitable recognition for the work he does for you.
John Bennett
Birmingham
Polite & exceptionally accommodating
Mark & Brian were absolutely fantastic. V polite & exceptionally accommodating. Used on recommendation. Very helpful & gave me time to consider my options.
Victoria Adinkra
Manchester
Took the stress out of a stressful day
Superb. Had a walk through the house giving them details of what was going and staying. Was told to leave everything to them and they just got on with it. Very professional. Took the stress out of a stressful day.
Norton Townsend
Birmingham
Very informative and provided a quote very quickly
Very friendly, efficient and clearly had a lot of experience. Very informative and provided a quote very quickly after a video tour. I received a flyer through the door and when I Googled the company I could see you are members of BAR and have great customer feedback.
Keeley was extremely helpful and fast at responding to me. We had to cancel our first date and at first couldn't re-book for our new date as Britannia were fully booked but as soon as a cancellation came in Keeley called me and got us booked in, I felt she really did everything she could to make the process as smooth as possible and I was grateful to have her help and expertise. The removal team, Ryan and Pete, were fantastic. They were very friendly and made us feel confident that they would look after our possessions. We had to wait more than 2 hours to receive the keys to our new house and they were very patient and understanding. When we came to unload 3 more crew turned up (who had been on a half day job) to help unload our belongings, so the unloading was done super fast and very efficiently with all furniture and boxes going to the correct rooms. I would absolutely recommend this company, they provided an excellent service at every point.
Gemma Hill
Manchester
UK Quote
Complete the form below to get your UK Removals quotation
European Removals Quote Request
Complete the form below to get your European Removals quotation
International Removals Quote Request
Complete the form below to get your International Removals quotation
Call Me Back
Complete the form below and we'll call you back to discuss your requirements
Self Storage
Complete the form below to get your Self Storage quotation
UK Price Guide
Complete the form below to get a Price Guide sent to you