Packing tips for your upcoming removal
Wednesday, 13th April 2022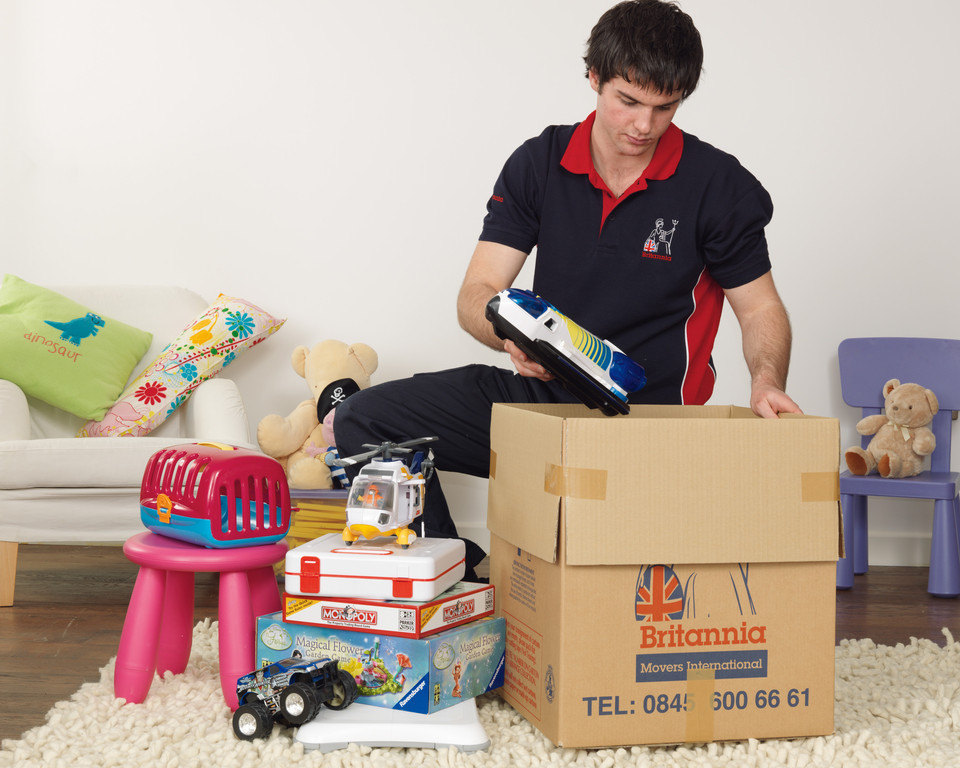 While moving homes is seen as one of the most stressful times of a person's life, one of the things we are incredibly proud of achieving here at Britannia Bradshaws is making moving homes not stressful. Sometimes enjoyable, even, as some of our customers tell us in their feedback. This is partly down to ensuring our customers are fully prepared for packing.
At Bradshaws, many of our customers use our full or partial packing service but there are still some who choose to self pack their own items. Packing your items yourself can save you money on the cost of moving homes in the short term, but it's a risky option if you don't know how best to pack. If you don't pack your belongings and secure them before transportation, items can break or get misplaced.
Tackle one room in your current home at a time, packing possessions that you won't need on a daily basis first. Make sure to start packing your belongings as early as possible so you can use the time to sort through and dispose of any items you don't want to take to your new home. You don't want to clutter your new home as soon as you move in, do you?
Buying the best quality removal boxes and packing materials is an essential step to ensuring the transportation of your belongings on moving day is a success. We offer first class, sturdy moving boxes that will keep all your items dry, secure and clean while you move. You don't actually have to be moving homes with Bradshaws to buy our moving boxes and other products.
One thing that can cause issues on moving day is overfilling boxes. Not only do they pose a danger to our removal men but also to anyone moving around them while they are being carried. Our removal crews are fully trained and experienced in handling and exporting goods, but they are only human so a good rule of thumb is if you can't pick up the box, neither can they.
If you are concerned with the pressure of packing your own items securely, you will be surprised to know a professional full or part packing service with Britannia Bradshaw costs far less than you'd expect. Many customers find it is worth the cost alone to save you time, effort and stress in the build up to moving day.
Call our Manchester office on 0161 877 5555 or speak to a member of our Birmingham team on 0121 504 0966 to see how we can best assist you with packing for your removal.
Call Us: Manchester: 0161 877 5555 Birmingham: 0121 504 0966 orCall Me Back
Call Us: Manchester: 0161 877 5555 Birmingham: 0121 504 0966 orGet an Estimate
UK Quote
Complete the form below to get your UK Removals quotation
European Removals Quote Request
Complete the form below to get your European Removals quotation
International Removals Quote Request
Complete the form below to get your International Removals quotation
Call Me Back
Complete the form below and we'll call you back to discuss your requirements
Self Storage
Complete the form below to get your Self Storage quotation
UK Price Guide
Complete the form below to get a Price Guide sent to you
Please note: Our Price Guide tool is intended for moves within the UK Mainland only. If you're moving to or from the UK mainland please speak to one of our friendly team who will be able to provide you with a bespoke quote.