Let our award winning team help with your house move
Tuesday, 10th January 2023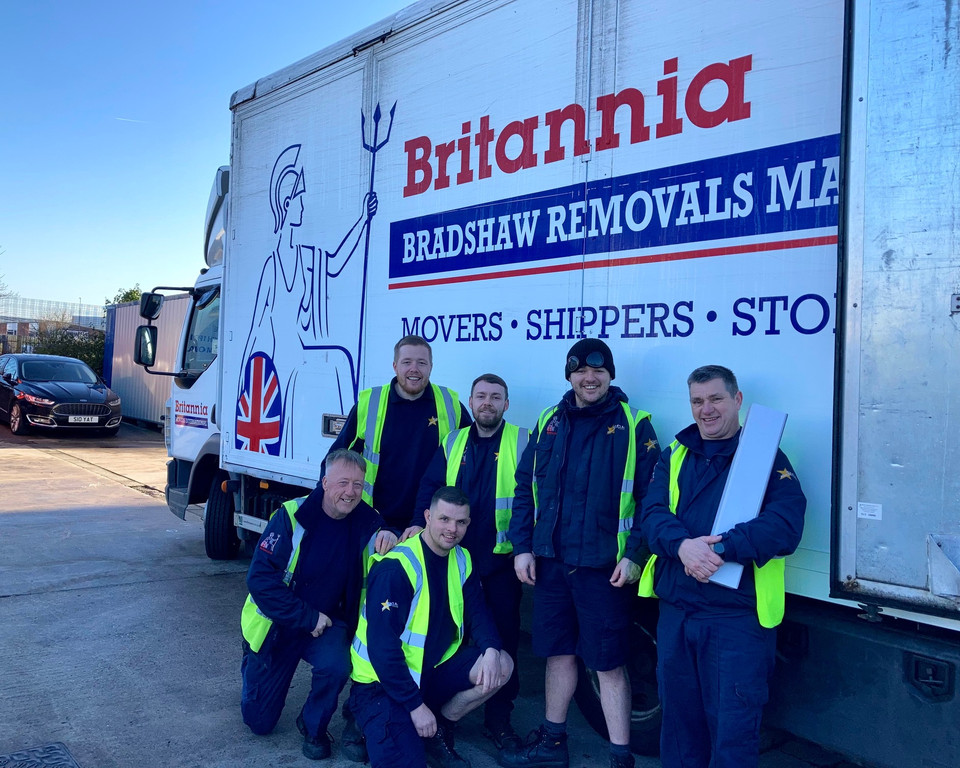 Bradshaws International Removals is a company that has made a name for itself in the house removals industry. Their removal men are highly skilled and trained to provide excellent service that results in a stress-free moving experience for their clients. For their commitment to quality, they are rewarded with monthly awards.

One of Bradshaws' strengths lies in their customer service. They understand that moving can be a daunting task, and they make sure they provide a friendly and professional approach to everything they do. Their removal men are highly trained, experienced, and knowledgeable in handling all types of removals. They offer a wide range of services, including packing, loading, unloading, and unpacking, ensuring that their clients' belongings are safe during the entire process.

In addition to their excellent customer service, Bradshaws offers a state-of-the-art online tool that enables clients to get an instant guide price for their house removals. This means that clients can get an idea of how much their move will cost without having to go through the lengthy process of booking a consultation. This tool is not only convenient but also fast and accurate, providing clients with a realistic estimate of the total cost.

The process of using the online guide price tool is straightforward. Clients simply need to fill in some basic information about their move, such as the location of their current property and where they are moving to. They are also required to provide some details about the type of property they are moving from and to, as well as the size of the move. The online tool then calculates the estimated price based on this information, providing clients with an almost instant price.

Using the free online guide price tool provided by Bradshaws is a great way to plan your budget for your house removals. It eliminates the guesswork and allows you to focus on other aspects of your move, such as finding the right property and preparing for the actual move day.

Bradshaws International Removals has been providing excellent service for over a century, making them one of the most reliable companies in the removals industry. Their expertise and experience mean that they can handle any move, no matter how big or small. Whether you are moving within the UK or internationally, Bradshaws has got you covered.

Their removal men are experts in packing, loading, transporting, unloading, and unpacking all types of items, from fragile valuables to heavy furniture. They use high-quality materials to pack your belongings, ensuring that they are safe and protected during the move.

In addition to their removal services, Bradshaws also offers storage solutions to clients who need a secure place to keep their belongings. They have state-of-the-art storage facilities that are monitored round the clock to ensure the safety and security of clients' items.

Overall, Bradshaws International Removals provides an excellent service that is both reliable and affordable. Their online guide price tool is a testament to their commitment to providing their clients with a transparent and hassle-free experience. If you are planning to move, Bradshaws should be your go-to company for all your removal needs. With their experienced removal men and state-of-the-art tools, you can be assured of a hassle-free and stress-free moving experience.
Call Us: Manchester: 0161 877 5555 Birmingham: 0121 504 0966 orCall Me Back
Call Us: Manchester: 0161 877 5555 Birmingham: 0121 504 0966 orGet an Estimate
UK Quote
Complete the form below to get your UK Removals quotation
European Removals Quote Request
Complete the form below to get your European Removals quotation
International Removals Quote Request
Complete the form below to get your International Removals quotation
Call Me Back
Complete the form below and we'll call you back to discuss your requirements
Self Storage
Complete the form below to get your Self Storage quotation
UK Price Guide
Complete the form below to get a Price Guide sent to you
Please note: Our Price Guide tool is intended for moves within the UK Mainland only. If you're moving to or from the UK mainland please speak to one of our friendly team who will be able to provide you with a bespoke quote.