Home document shredding on moving day
When you're moving home, the last thing you want to do is worry about moving paperwork that is out of date and you don't need to retain. In the hustle and bustle of preparing for a move, it is possible that documents you no longer need to keep but should protect can end up in an insecure recycling bin or the trash - needlessly exposing you to prying eyes and possible identity theft.
Britannia Bradshaw Removals offers our Move & Shred service when you move with us. This service gives you the opportunity to securely shred your private documents such as old tax returns, payslips, accountant statements, credit card bills, council tax bills, etc. when you move.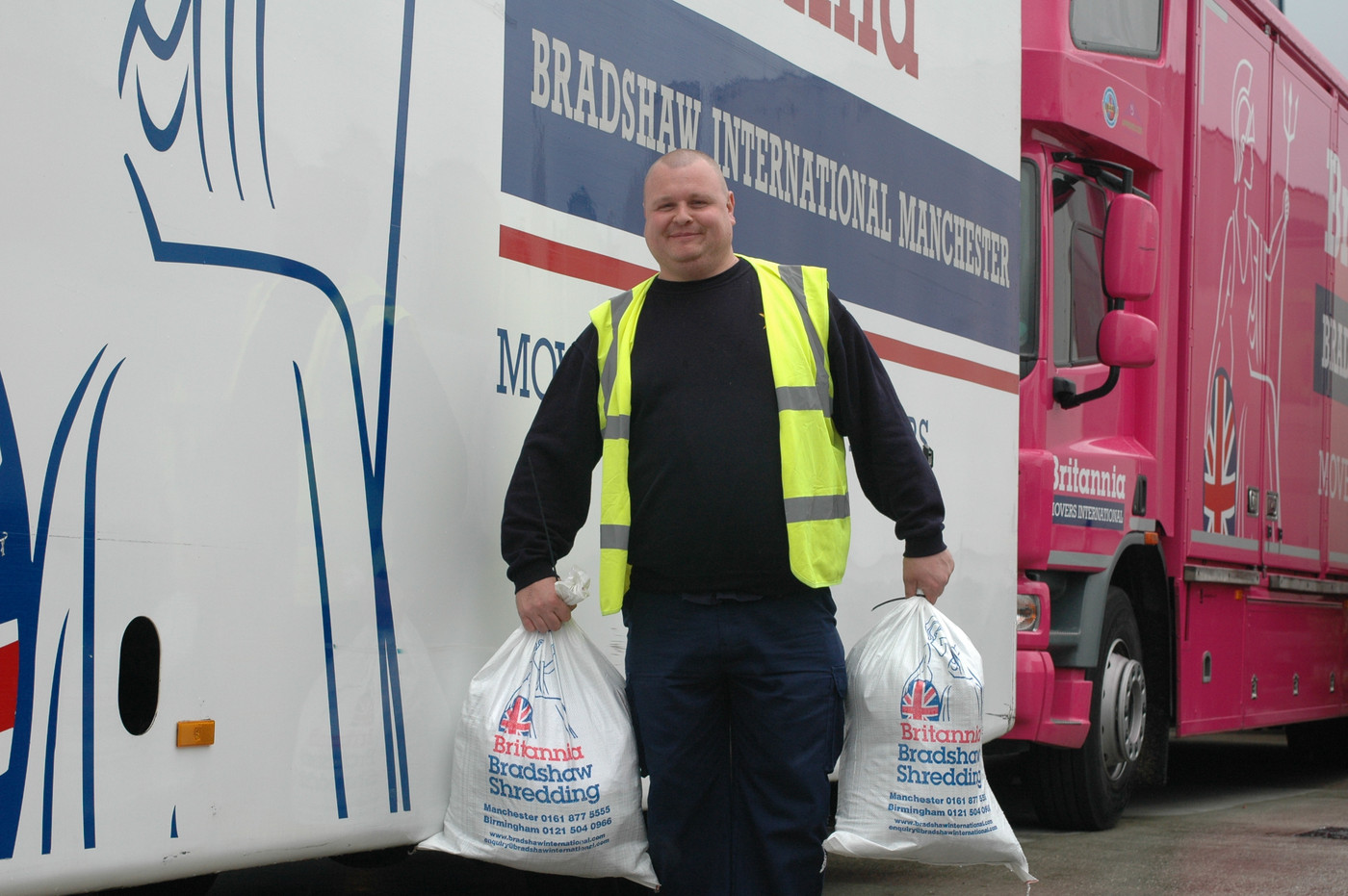 Your first bag of shredding is FREE!
When you use our Move & Shred service, your first bag of shredding is free! Additional bags will be charged at our normal low shredding rates, and there's no collection charge when you hand them to our crew on moving day. Just one more bonus you receive by moving home with Britannia Bradshaw International Removals & Storage.
Get in touch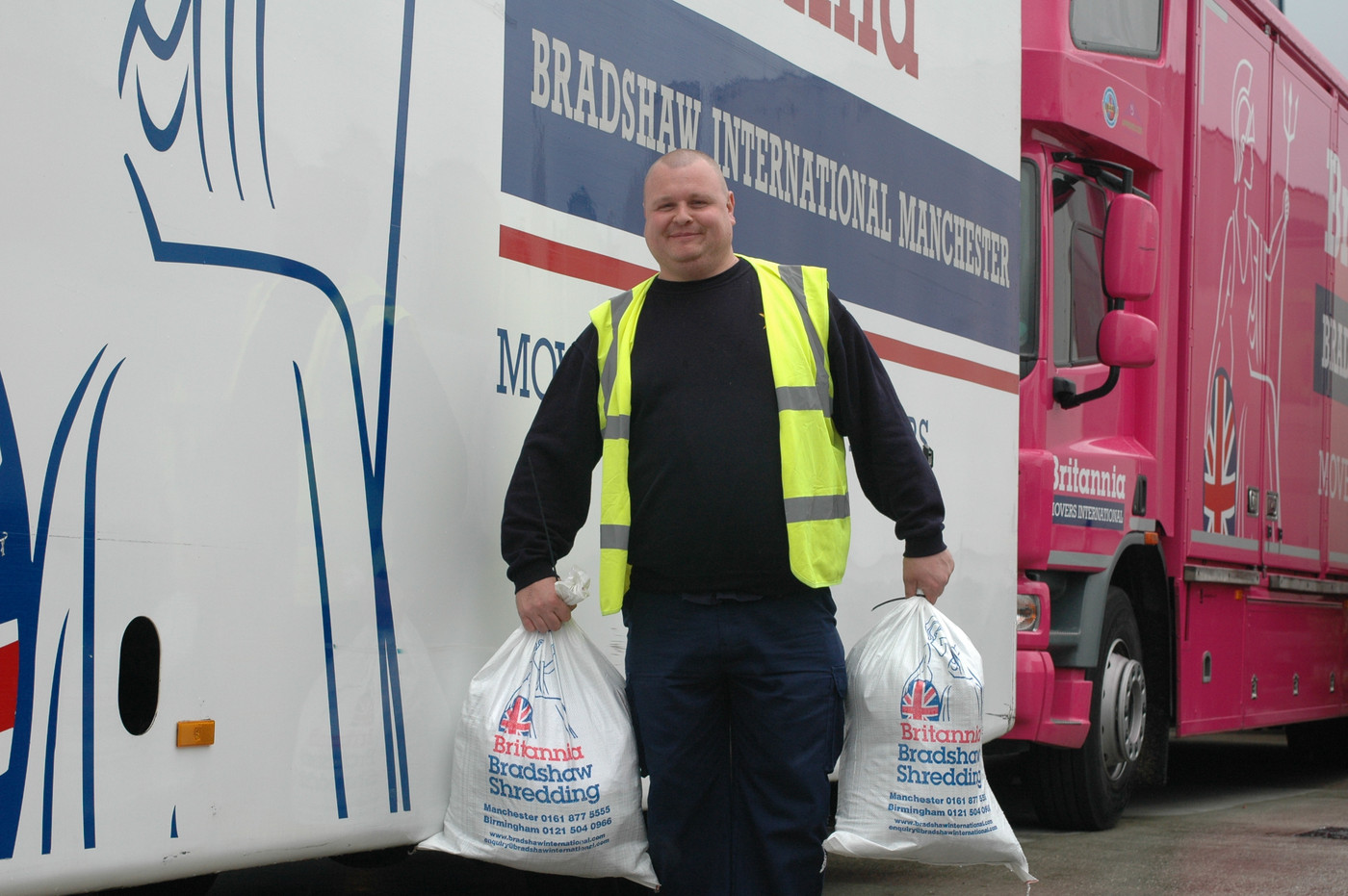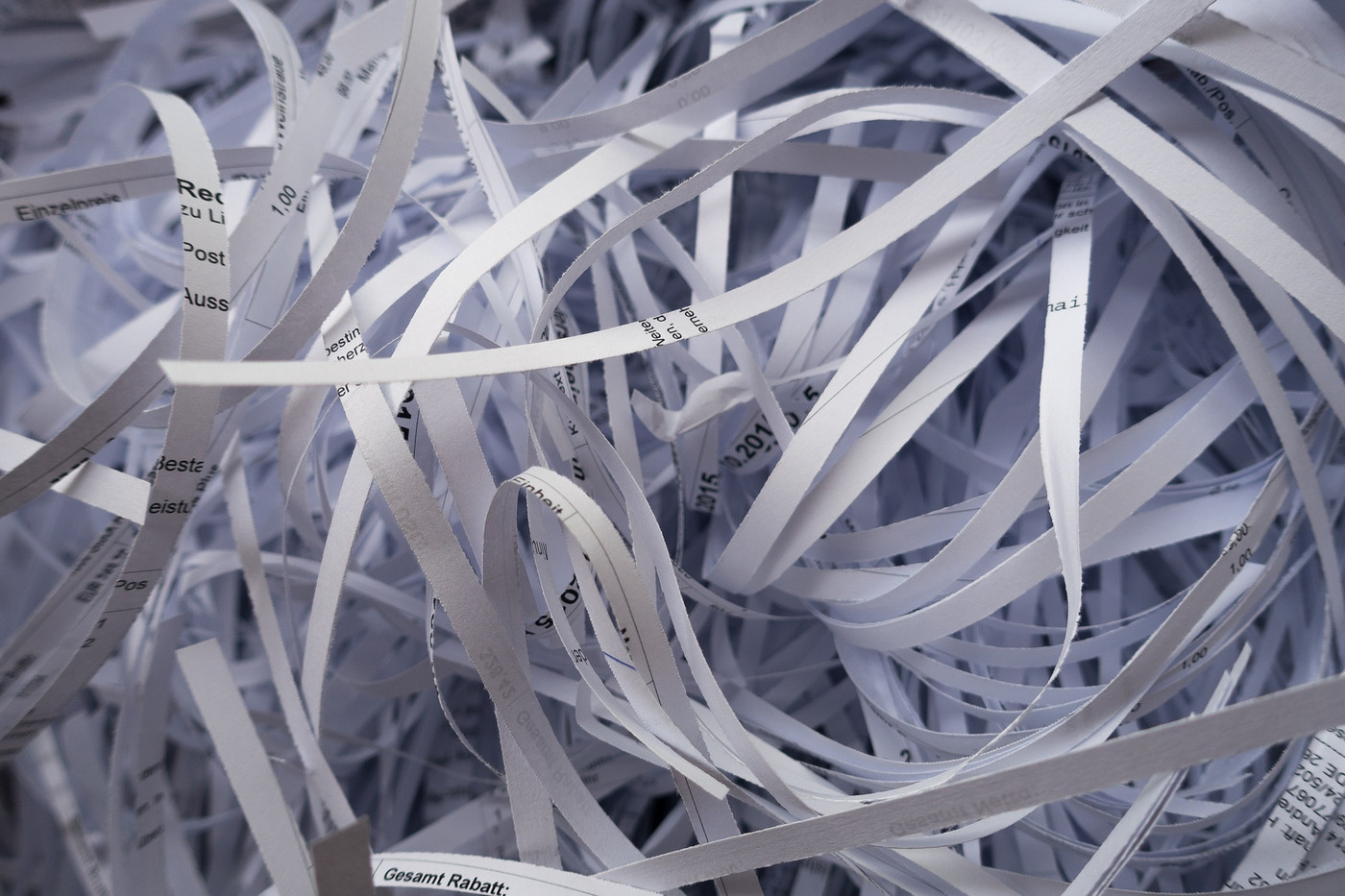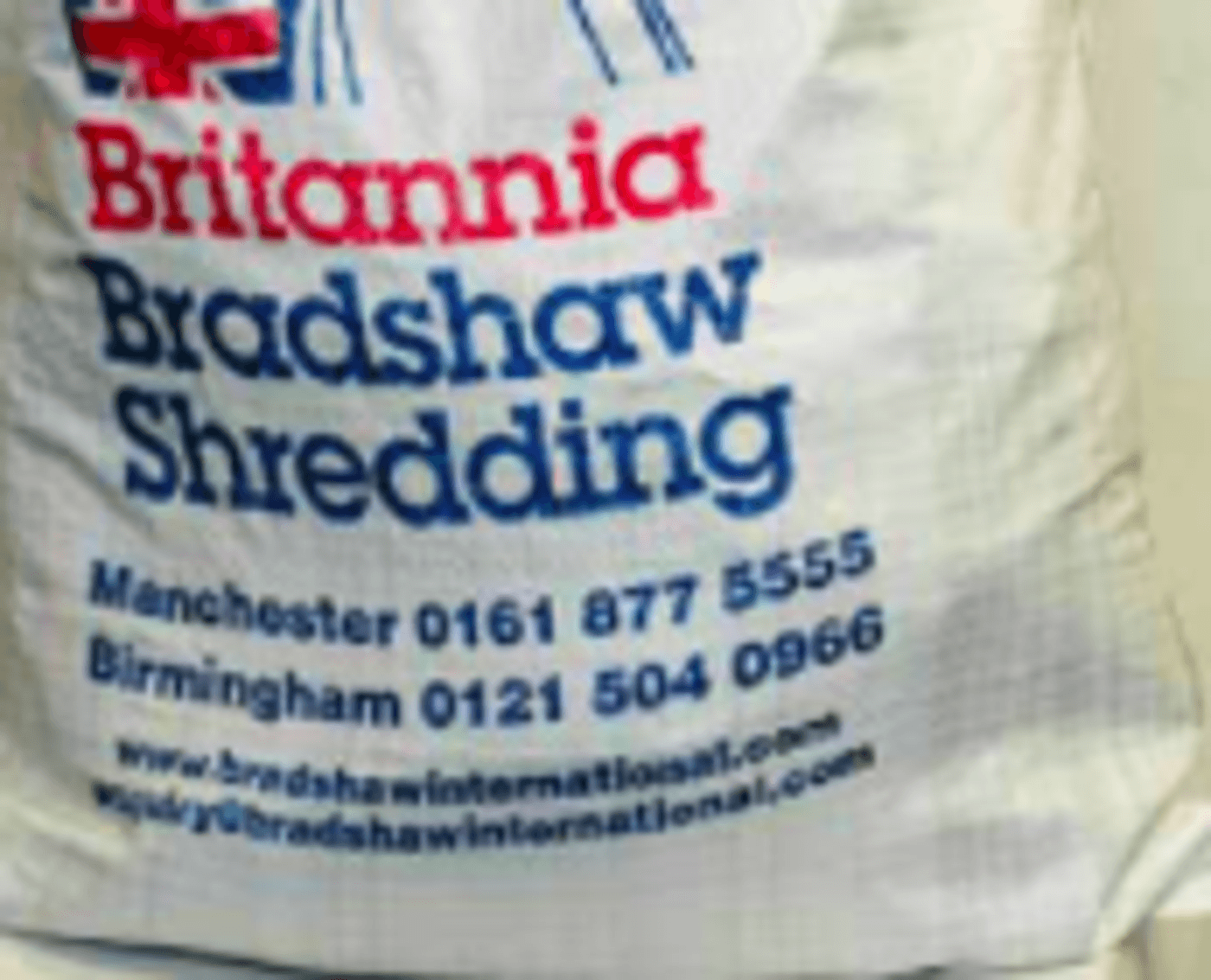 How does Move & Shred work?
Simply let our removal estimator or our office staff know if you'd like to use our Move & Shred service before your move. You can use our shredding bags, or your own plastic bin bag or a cardboard box.
Just hand the shredding to your removal crew when they arrive at your home and let them know it is shredding. They'll bring your shredding back to our depot for processing and shredding. It can't be easier!
Removal quote appointment booking service
Britannia Bradshaw can help your move go smoothly. Contact us for a free, no obligation quote, or by calling 0161 877 5555 (Manchester) or 0121 504 0966 (Birmingham & Coventry) and speak with one of our removals specialists.
How are our appointments carried out
In the current times you might prefer that we don't visit your house in person to carry out a survey. This is fully understandable and we can just as easily undertake the survey by video call, using whatever method you're comfortable with, usually FaceTime or WhatsApp.
See what our customers think of us...
Great guys, helpful from start to finish.
Great guys, helpful from start to finish. Nothing was a problem and kept going and going as the hours went by. A real credit to your company.
Why did you use us?
Recommendation from family who have used you twice before
Comments regarding your initial enquiry
Dealt with Martin via zoom for the survey, nice and easy and then dealt with Vanessa on the booking, who was helpful and understanding as our completion date kept moving, she was brilliant.
Email to Jacki and Martin
As per my phone call I just wanted to follow it up to say that your guys who did our move on Thursday and Friday are an absolute credit to your business - Rhys, Jamie & Ben.
They were super helpful, well mannered, professional from the very start to the finish and are great ambassadors for your business.
Having to deal with engineers in my own job I know that the good feedback can sometimes be missed for the bad side of things so wanted to make sure you were both aware.
They all made our house move so much easier after months of turmoil getting to that completion point, the only criticism is that I now need to restock on teabags and coffee they drank that much!
Thanks again
Michael
Michael Palfrey
Birmingham
Nothing was too much trouble, even when faced with challenging circumstances
Email to Lynne
We were very successfully moved from Manchester to London last week. The team - Alastair, Mike and David - could not have been bettered. They were extremely polite and helpful at all times and nothing was too much trouble, even when faced with challenging circumstances. They were exceptional and deserve great praise.
Bradshaw International were excellent from beginning to end and we could not recommend them more highly.
Many thanks
Pattie Carvis
Manchester
They were excellent, incredibly helpful
Why did you use us?
Used before
Do you have any additional comments or concerns regarding any portion of the service you received?
The guys, Paul, Spencer and Fabio were excellent
Comments regarding your initial enquiry
Very helpful
Andy Parker
Birmingham
They were very friendly, polite and helpful.
Really happy with the service.
Where can we improve our removals day experience?
No need, perfect service.
Why did you use us?
We contacted 3 different removal companies and Britannia Bradshaw had the most approachable and competent stuff. The price was reasonable too (in the middle of 3 quotes we have received)
Comments regarding your initial enquiry
Very quick and professional response. We were given all the information and the quotation very quickly. Very friendly and helpful people.
Email to Claire
I would also want to thank you and your team for arranging the move for us. Moving house is really stressful and you make it as smooth and stress-free as possible.
We are very happy with the service and I would appreciate, if you could pass our thanks to Tom, Nick and Tony for all their help.
Kind regards,
Magda
Magdalena Zaborowicz
Manchester
UK Quote
Complete the form below to get your UK Removals quotation
European Removals Quote Request
Complete the form below to get your European Removals quotation
International Removals Quote Request
Complete the form below to get your International Removals quotation
Call Me Back
Complete the form below and we'll call you back to discuss your requirements
Self Storage
Complete the form below to get your Self Storage quotation
UK Price Guide
Complete the form below to get a Price Guide sent to you
Please note: Our Price Guide tool is intended for moves within the UK Mainland only. If you're moving to or from the UK mainland please speak to one of our friendly team who will be able to provide you with a bespoke quote.