Packing service for moving home
A professional full or part packing service with Britannia Bradshaw costs far less than you'd expect. It also saves you time and effort when you're getting ready for moving day.
Busy professionals, young families and older people often use our service, but you don't need to fall into any category to decide having a professional pack your belongings for removal to your new home is right for you. Time is often in short supply, and it takes time to pack for your house move.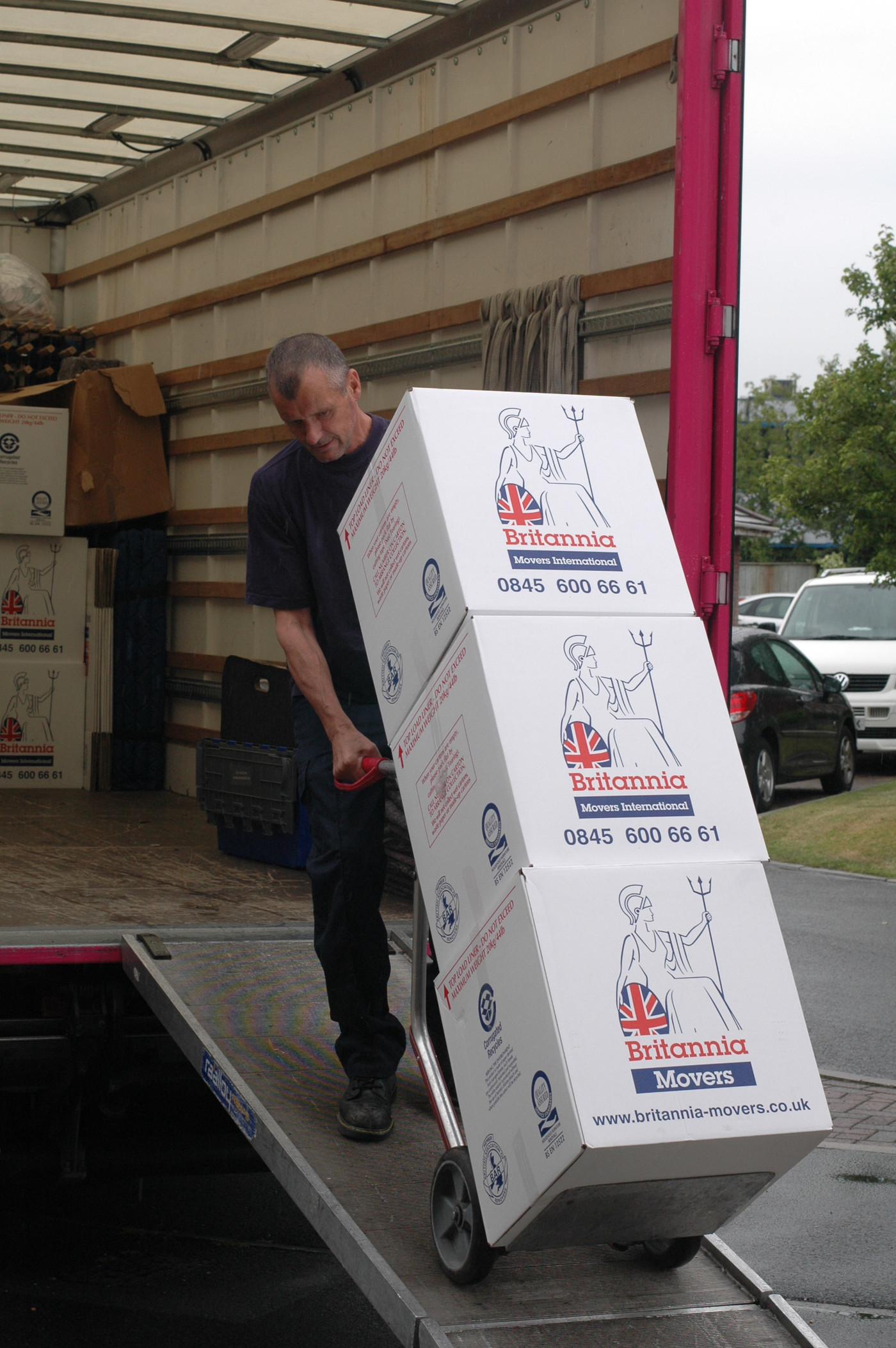 What makes a professional packing service different from packing yourself?
Time! When people gather their belongings together to pack and move home, more often than not they're also sorting as they pack. Suddenly that simple cabinet of things you need to put into a few boxes takes several hours due to trips down memory lane or deciding what will come and what will be donated, given away or disposed of. When our men come to do your packing they have one job - to ensure your belongings are packed safely and securely - and swiftly.
Our removal men are continually trained to a high level in packing most standard goods. They are also able to safely pack unusual, bulky, fragile and valuable items. Britannia Bradshaw packs and transports your special belongings using quality, purpose-made materials and equipment. You can be sure that we will look after everything, from your glass and chinaware to a grandfather clock or a grand piano.
Having moved thousands of homes since 1884, we have built up the necessary experience to be able to cope with removals of all shapes, types, and sizes. Your requirements may differ from other customers and packing is a key area where special needs may apply. By preparing well, listening to our customers, and having the right materials on hand, Britannia is able to provide a full and secure packing service.
For many people, packing is one of the most stressful and dreaded parts of a move. We're able to take care of this job, leaving you to attend to other important tasks.
Get Your Instant Guide Price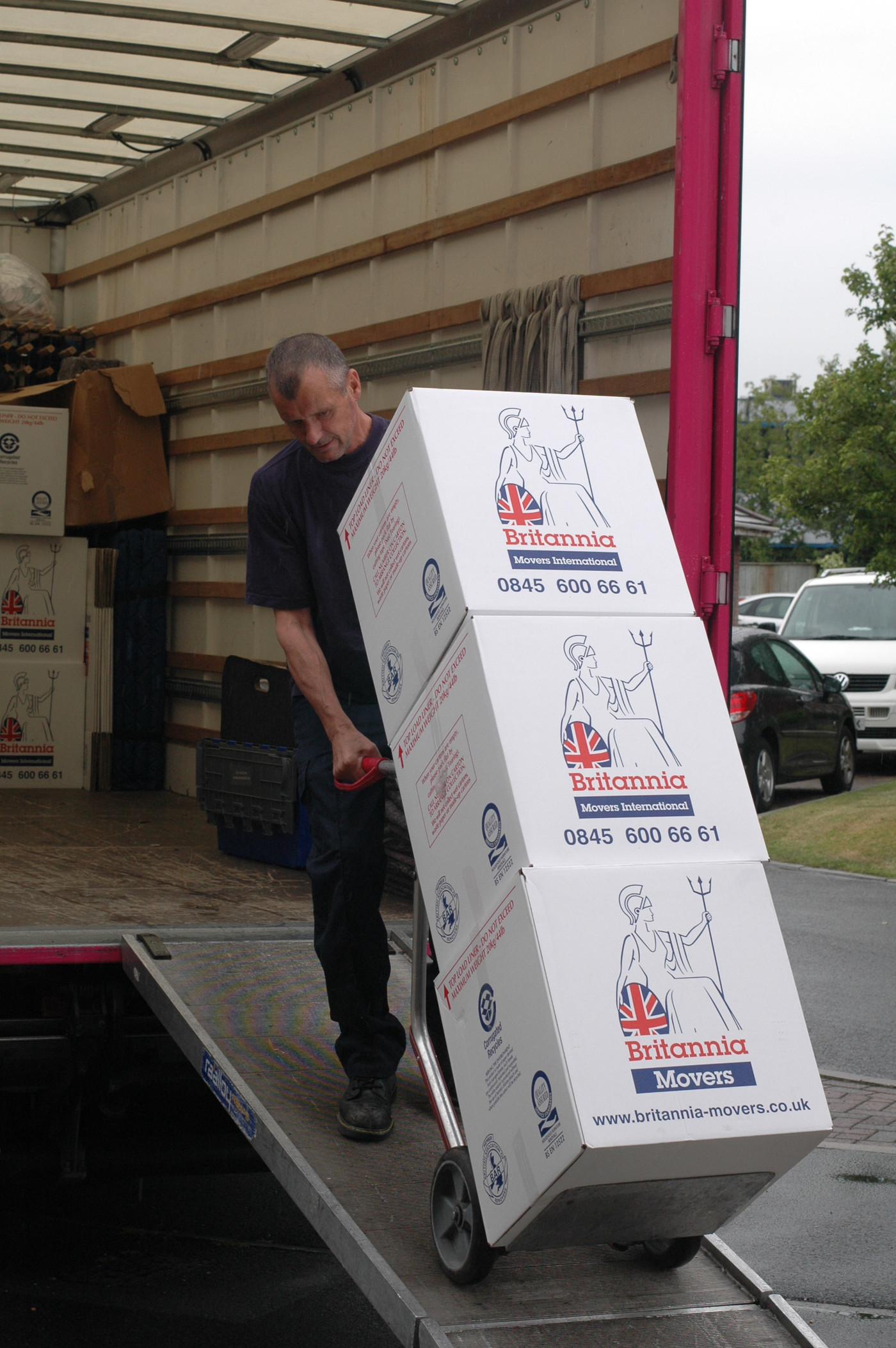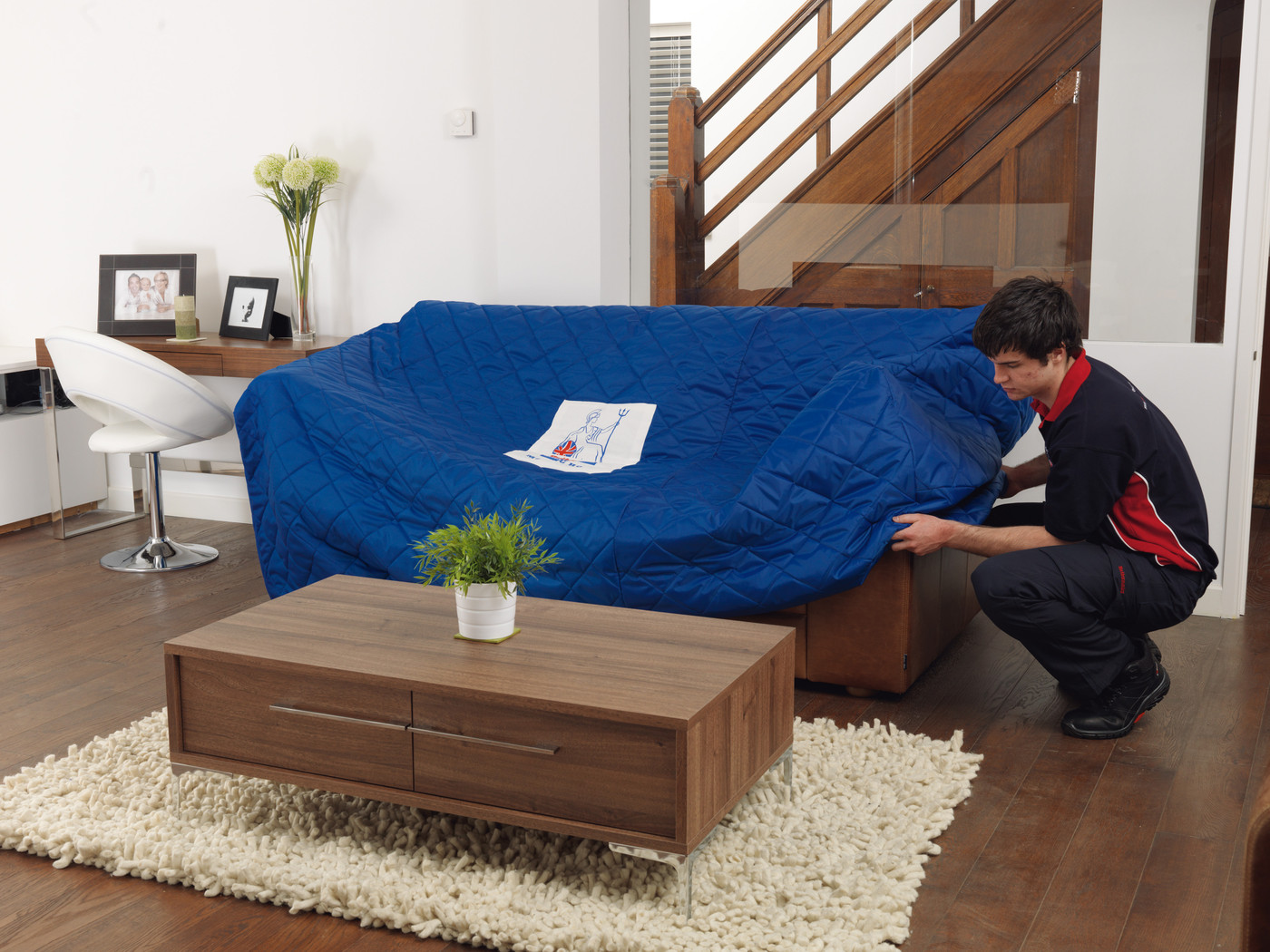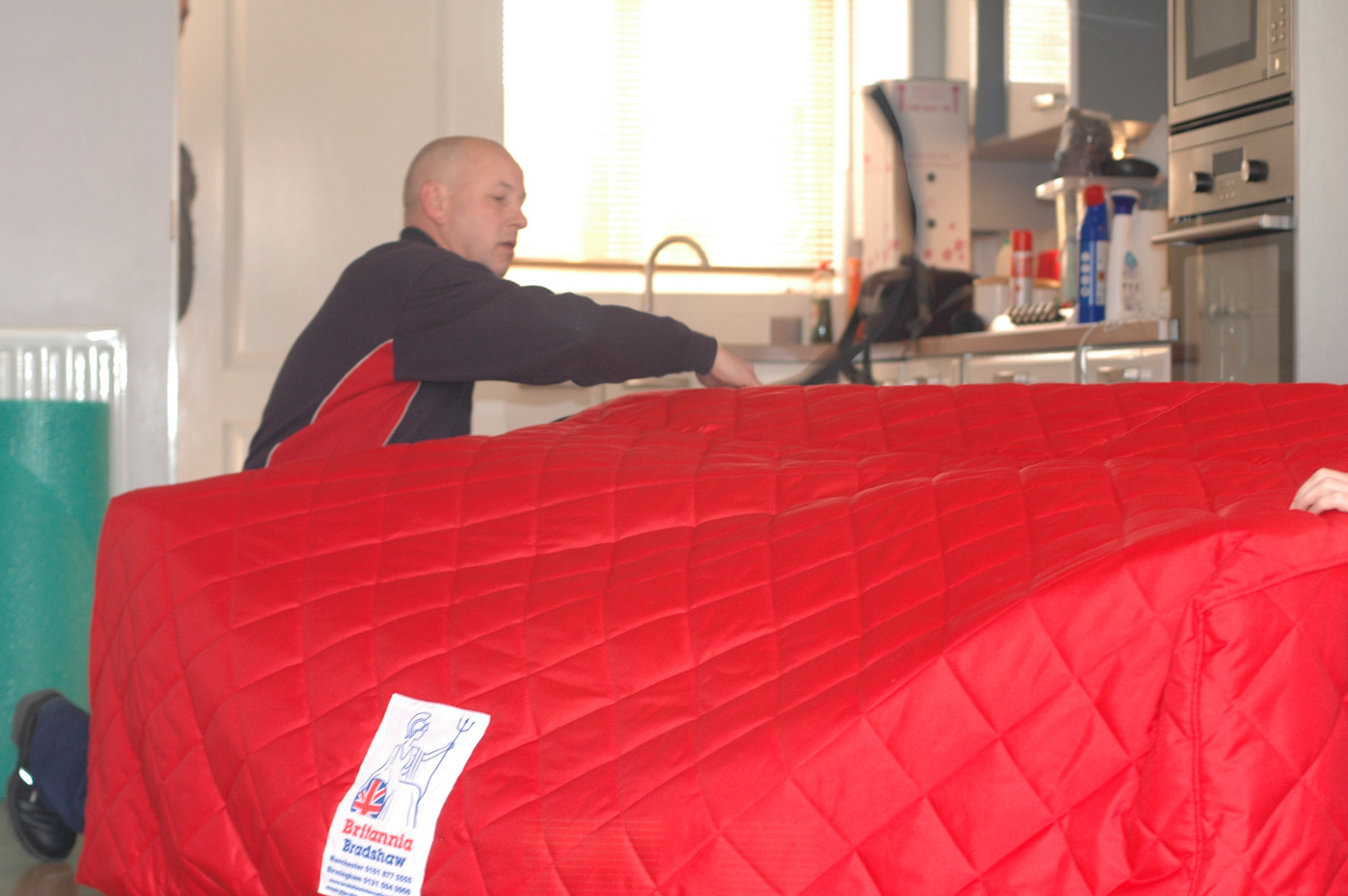 Full pack service
We will pack all your personal effects and, having checked previously that everything in the cupboards needs transferring to your new home with you, we will do all the packing so you can relax. Often it is necessary to pack prior to the removal day, which we will arrange with you in advance.
Unpacking - It is very important that you agree in writing any unpacking services that you would like us to perform. Please note that unpacking is onto a flat surface.
Call Us: Manchester: 0161 877 5555 Birmingham: 0121 504 0966 orGet a Quote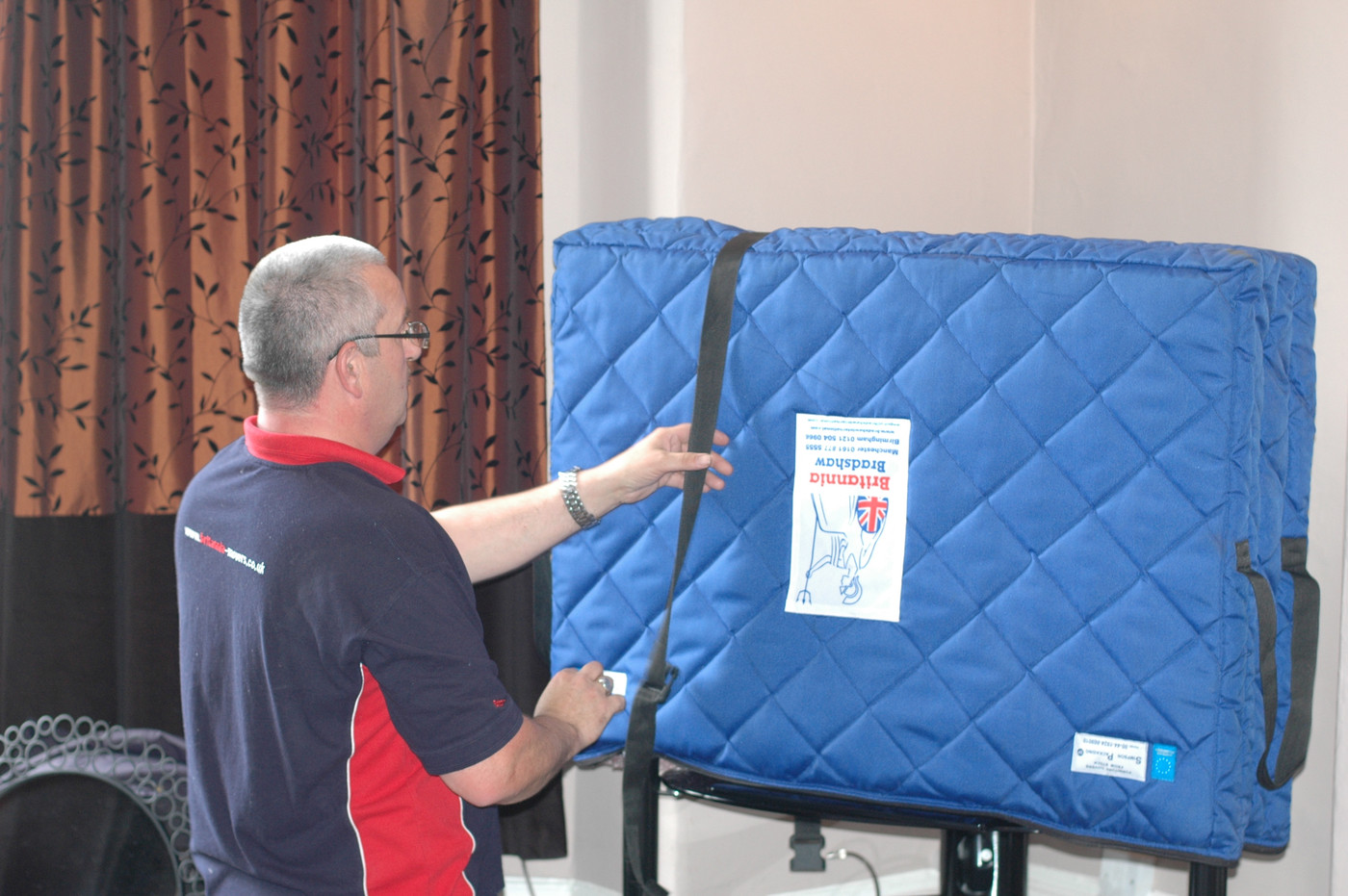 Partial pack service
If you choose this option, we will pack your fragile and breakable items such as china, glassware, pictures, mirrors, ornaments, and lamps. Non-breakable items, such as linen, clothing, books, tools, pans, plastic kitchen storage containers, etc are packed by you. We're flexible - just how much we pack is up to you.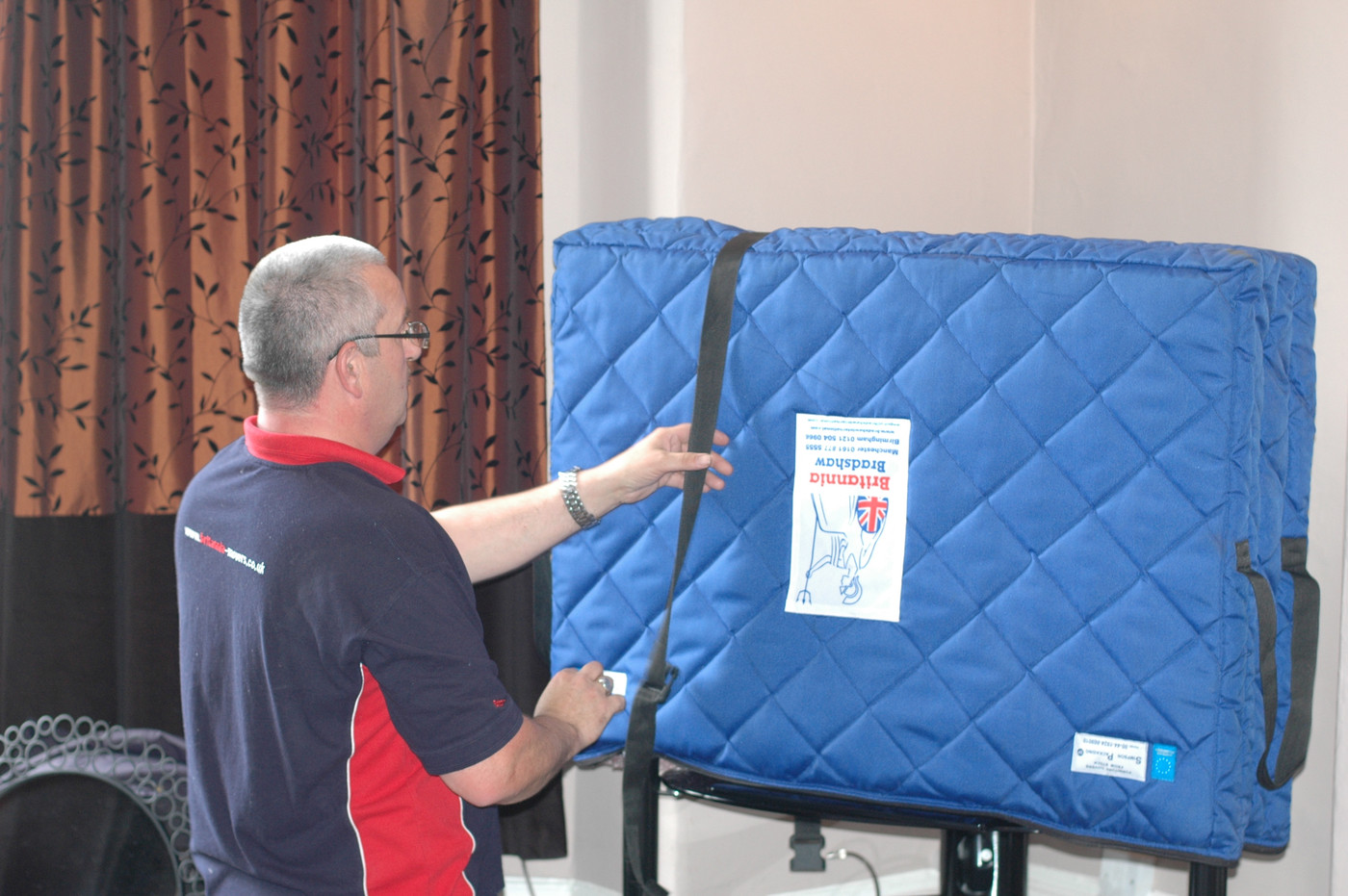 Call Us: Manchester: 0161 877 5555 Birmingham: 0121 504 0966 orGet an Estimate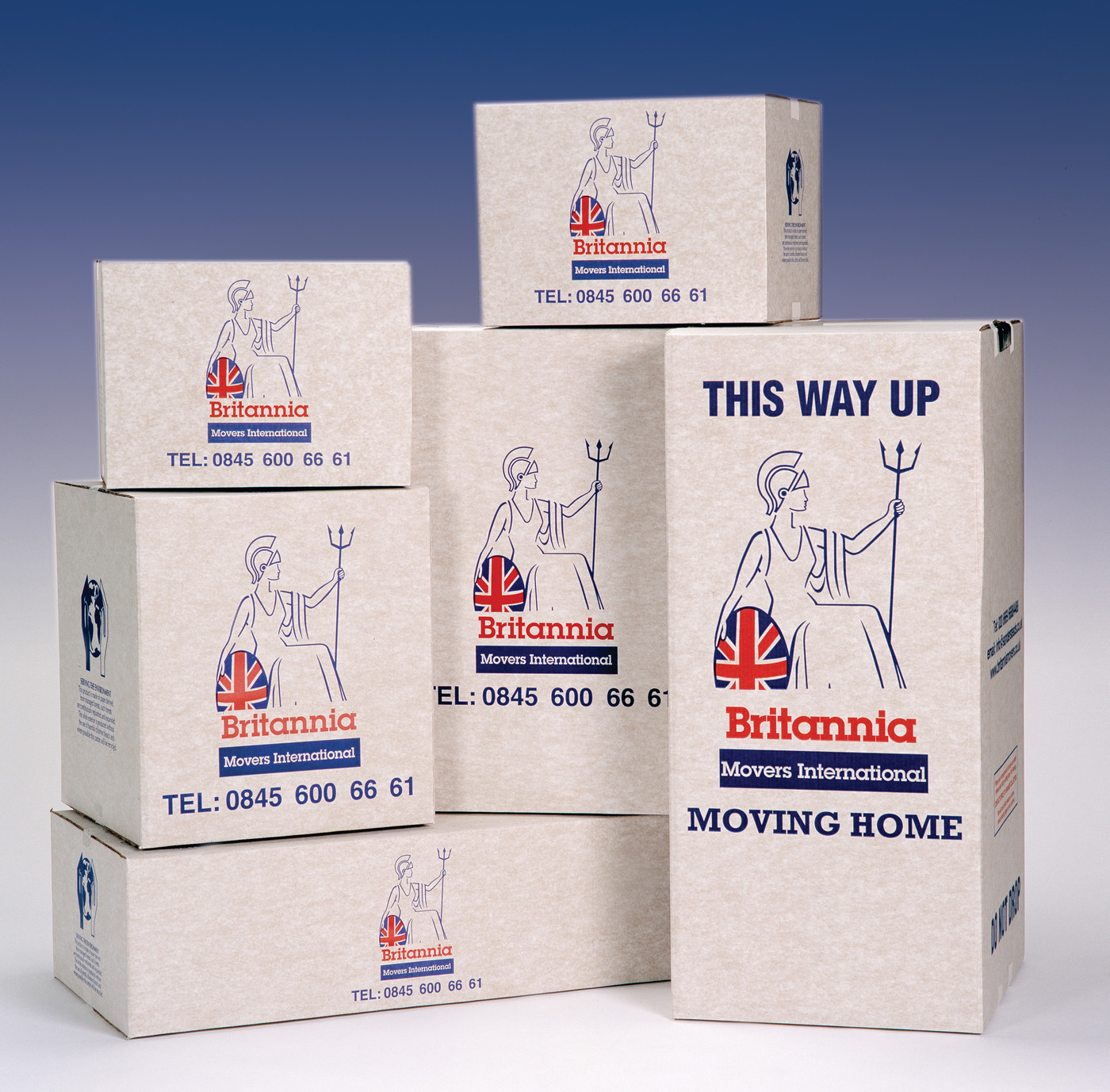 Owner packed
We can provide you with the boxes, supplies, and information you need to pack everything for your move. On moving day, we will pack any hanging clothing for you in our wardrobe boxes, and unpack the hanging clothes in your new home.
Removal quote appointment booking service
Britannia Bradshaw can help your move go smoothly. Contact us for a free, no obligation quote, or by calling 0161 877 5555 (Manchester) or 0121 504 0966 (Birmingham & Coventry) and speak with one of our removals specialists.
How are our appointments carried out
In the current times you might prefer that we don't visit your house in person to carry out a survey. This is fully understandable and we can just as easily undertake the survey by video call, using whatever method you're comfortable with, usually FaceTime or WhatsApp.
See what our customers think of us...
Offer to remove unwanted furniture
Very pleasant courteous and helpful, very professional.
Why did you use us? Reasonable quote plus offer to remove unwanted furniture.
Comments regarding your initial enquiry - Very helpful
Catherine Timms
Birmingham
10/10 excellent service
Greg, Joe and Andy were amazing, 10/10 excellent service
Patricia Hoey
Manchester
Did the job efficiently and promptly with great care and expertise
Excellent !!! Courteous, efficient, very helpful and great teamwork.- highly recommended.
Do you have any additional comments or concerns regarding any portion of the service you received? The lads were really great - cheerful, polite and did the job efficiently and promptly with great care and expertise.
Thank you
Sunita Dabas
Birmingham
Best quote value among the professional-looking companies
Best quote value among the professional-looking companies.
Rafael Cordeso
Manchester
UK Quote
Complete the form below to get your UK Removals quotation
European Removals Quote Request
Complete the form below to get your European Removals quotation
International Removals Quote Request
Complete the form below to get your International Removals quotation
Call Me Back
Complete the form below and we'll call you back to discuss your requirements
Self Storage
Complete the form below to get your Self Storage quotation
UK Price Guide
Complete the form below to get a Price Guide sent to you
Please note: Our Price Guide tool is intended for moves within the UK Mainland only. If you're moving to or from the UK mainland please speak to one of our friendly team who will be able to provide you with a bespoke quote.