Living in the United Arab Emirates (UAE)
Dubai and the rest of the UAE may be sun-filled with modern housing, outstanding shopping facilities and no income tax, but there are some significant cultural differences that you must be aware of before you leave. To ignore the cultural differences and laws in the UAE could result in fines, time in jail or deported - even for what seem to be minor transgressions.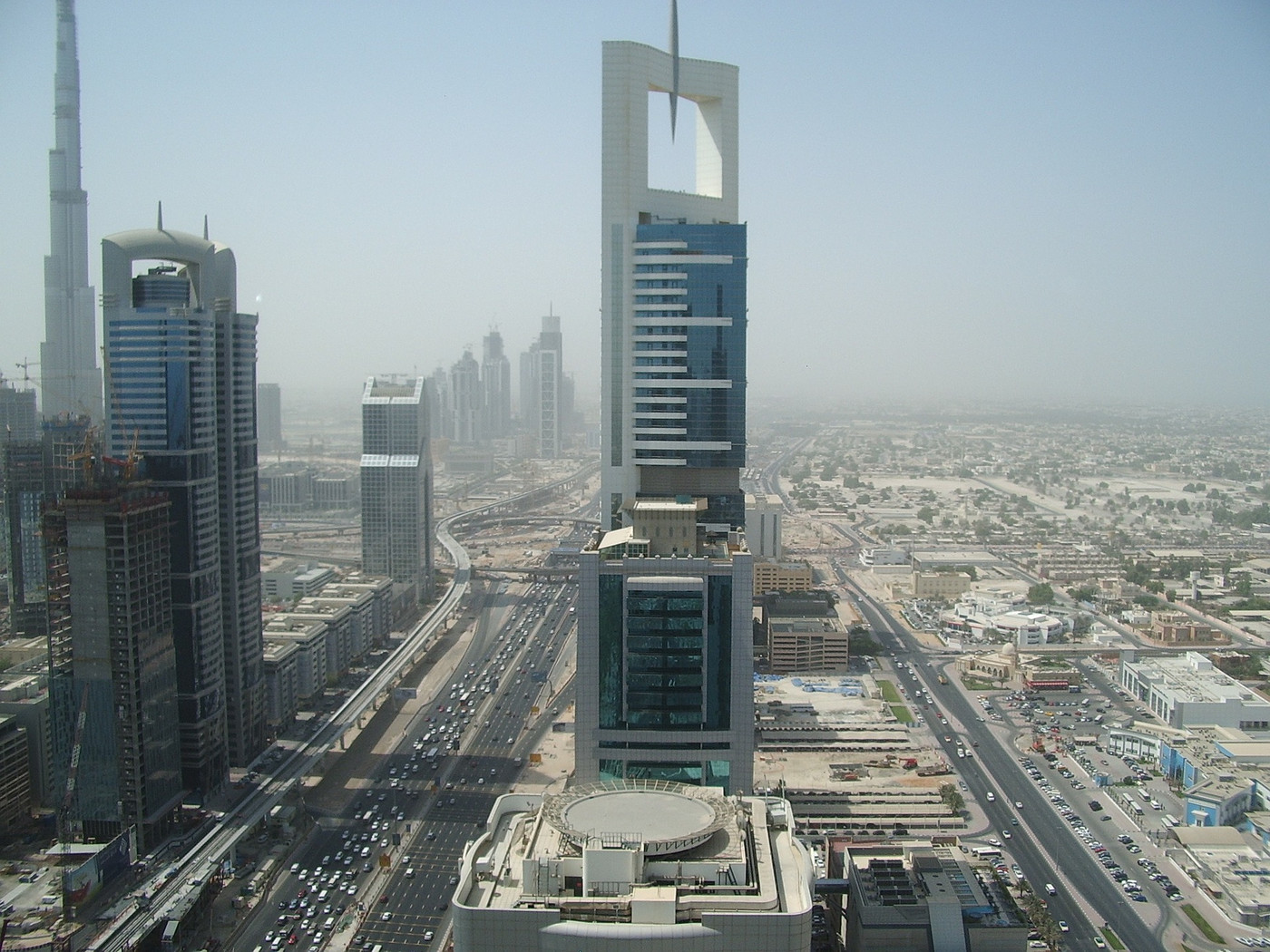 Get support for your move to the UAE
Expats in the UAE generally tend to live in communities of others from their home countries. Why not look to sign up for expat and social groups in addition playgroups for your children to help you get adjusted?
In business and your personal life, networking and connections are key to settling in and enjoying your new life in the UAE. Always make the most of networking opportunities, particularly for business, as this plays a key role for business and employment.
The workweek generally runs from Sunday to Thursday; Friday and Saturday are the designated days of rest. Offices generally open somewhere between 7.30am and 9am and close at 5pm, with working hours during the month of Ramadan generally shortened by two or three hours.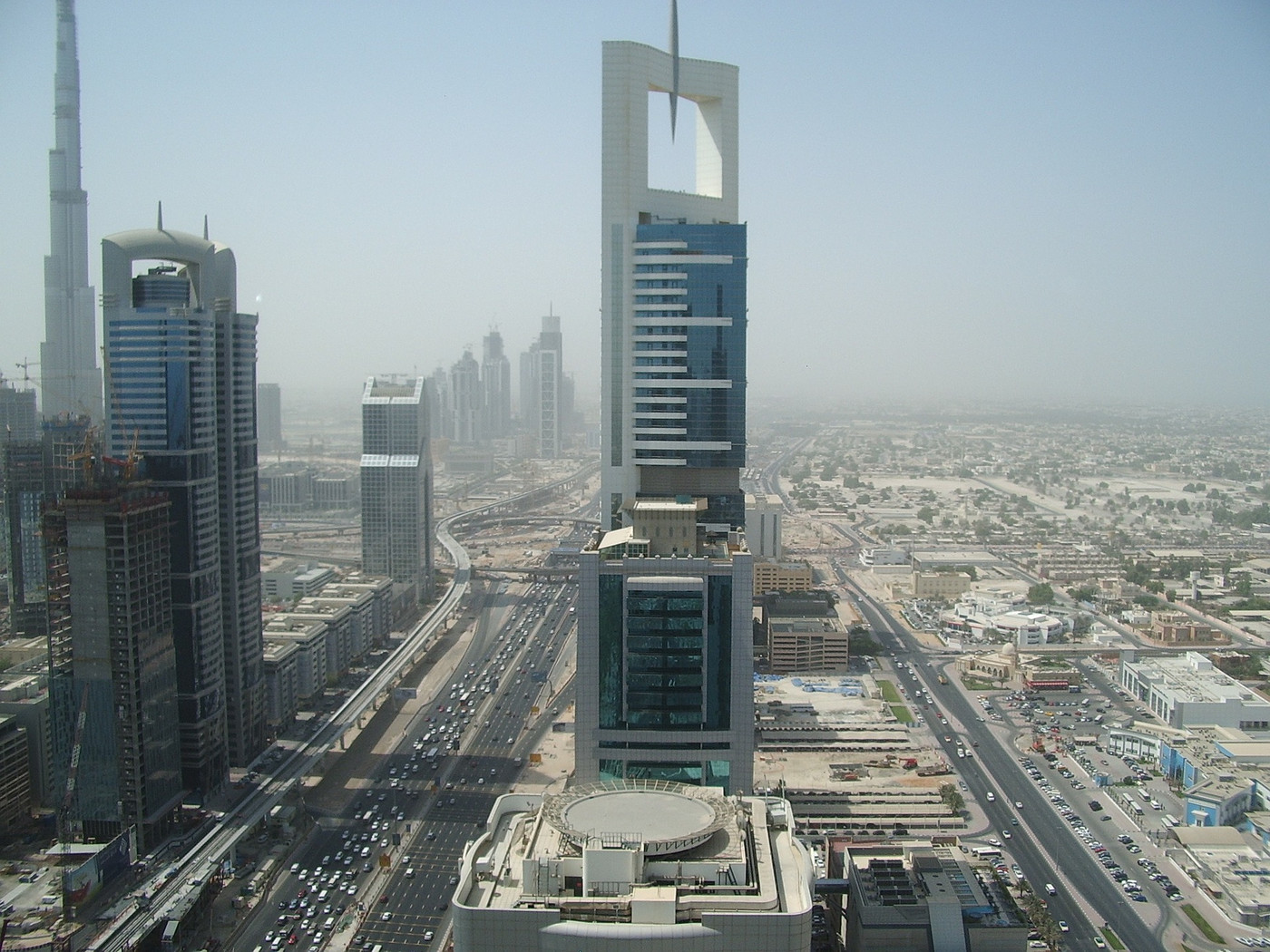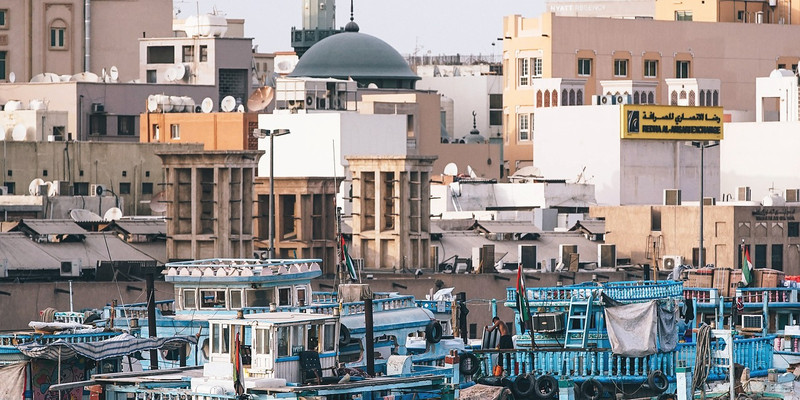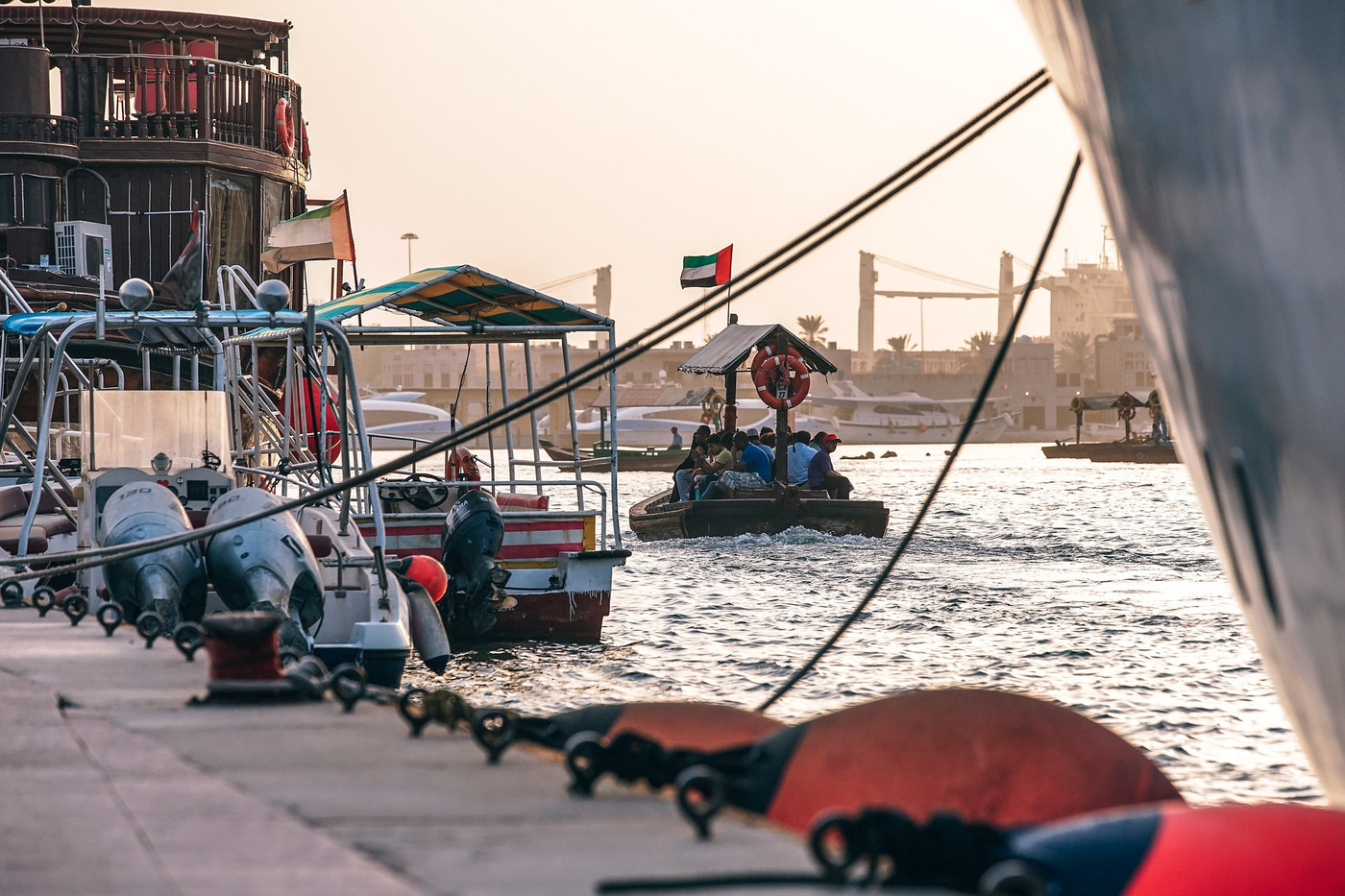 What to expect when you arrive in the UAE
The language of the UAE is Arabic, which uses the Arabic alphabet - a script that is read from right to left, will be quite different to English. The UAE has a much more relaxed approach to Western cultures than many other Arab or Islamic nations. For instance although drinking in public is forbidden, in bars and hotels it's allowed.
While, overall, the cities of the UAE are relatively tolerant, you do need to remember that the UAE is an Islamic State. Certain things which you'd take for granted as normal or acceptable are prohibited such as: public drunkenness, use or possession of drugs (including some medicines prescribed by your doctor or purchased over the counter in the UK), noise disruptions, bad language, making obscene gestures, showing any kind of disrespect of Islam or the leaders of the UAE, cohabitation, sex outside of marriage, having a baby out of wedlock, adultery, and homosexuality.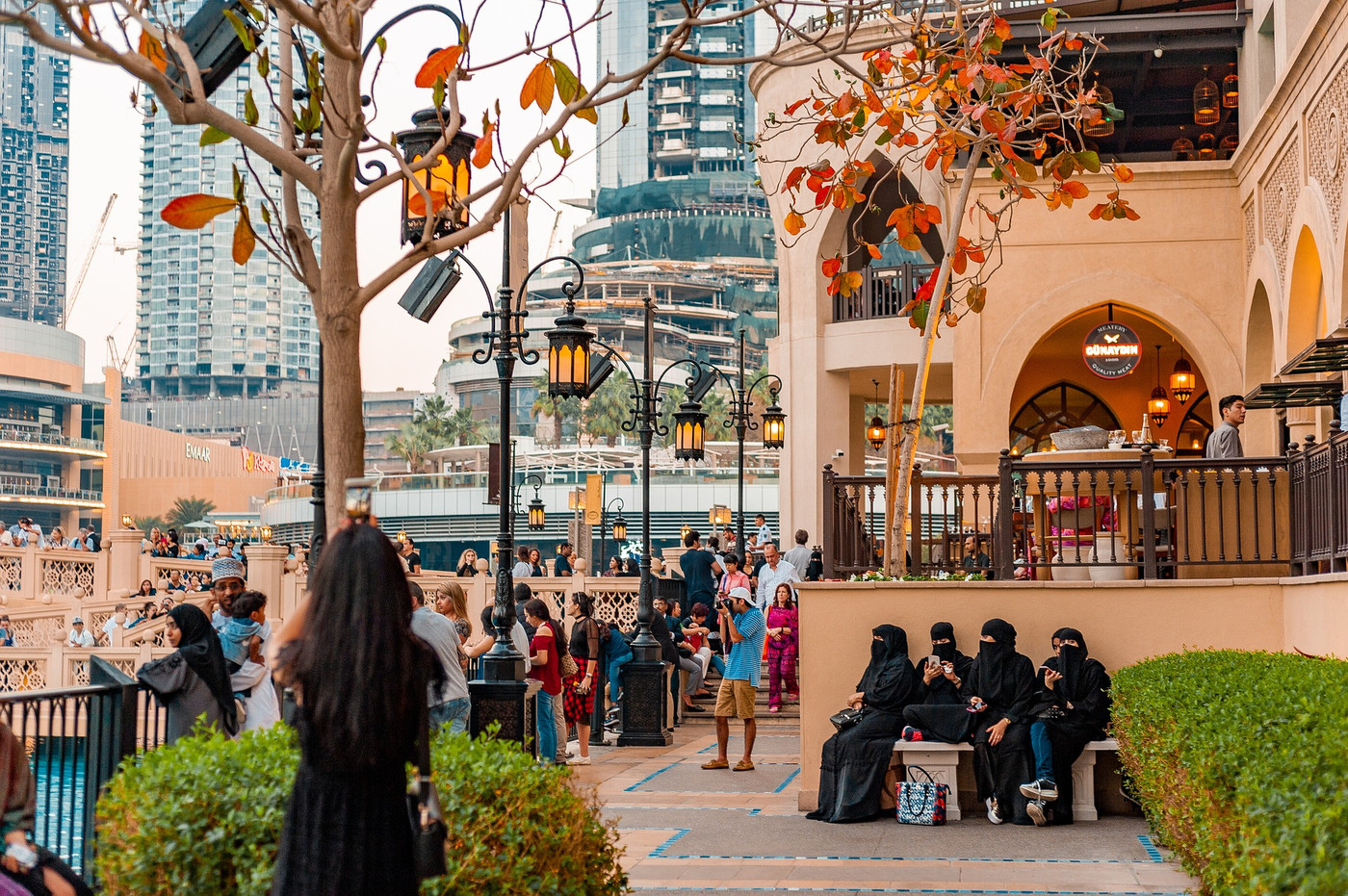 UAE Culture
For women, it is a must to be dressed modestly. Generally, you should cover your shoulders, cleavage and your legs above the knees as well as avoiding tight or sheer clothing. When meeting an Arab or Emirati man, do not offer to shake his hand unless he extends his hand towards you first. Local women will wear an abaya, which is a traditional black ankle length garment with long sleeves and a high neckline; the hair is also covered.
Men have far fewer restrictions on clothing. They should avoid wearing shorts and sleeveless shirts outside of the home. Due to the hot weather, suits are rarely worn except for important business meetings and related social events. Standard wear in the office is a long sleeved shirt, tie and lightweight trousers.
Always use your right hand for drinking and eating, as the left hand is regarded as unclean (as it's used for 'toilet purposes'). You should also avoid showing the soles of your feet or bottoms of your shoes. This gives the implication that you think the other person is "dirt", which is obviously highly offensive. Keep your feet flat on the ground and don't cross your legs.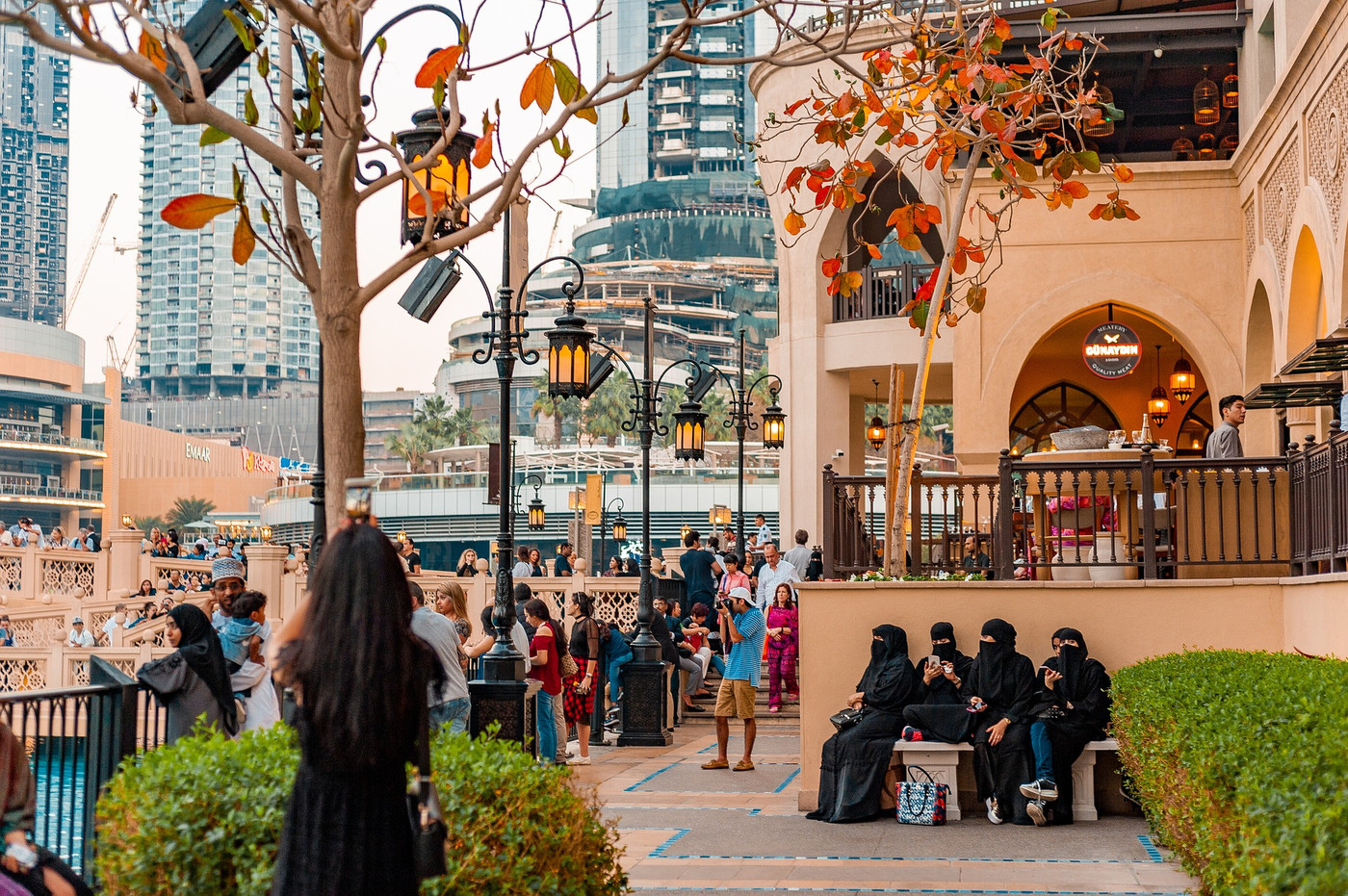 Call Us: Manchester: 0161 877 5555 Birmingham: 0121 504 0966 orGet a Quote
Removal quote appointment booking service
Britannia Bradshaw can help your move go smoothly. Contact us for a free, no obligation quote, or by calling 0161 877 5555 (Manchester) or 0121 504 0966 (Birmingham & Coventry) and speak with one of our removals specialists.
How are our appointments carried out
In the current times you might prefer that we don't visit your house in person to carry out a survey. This is fully understandable and we can just as easily undertake the survey by video call, using whatever method you're comfortable with, usually FaceTime or WhatsApp.
See what our customers think of us...
Already recommended you to a friend
As we were running late additional crew arrived and helped the team. Used the company because you had recently moved my daughter. The two operatives were a credit to your company.
Well finally we're in, the two gents who moved us are a credit to your firm, they couldn't have been more kind and considerate. Already recommended you to a friend.
Richard Dewis
Birmingham
Top notch professionals
Top notch professionals and very friendly. Used based on reputation.
James Lowe
Manchester
Whole team from start to finish were most helpful and efficient
Removals crew were courteous, couldn't be more helpful.
Used the company because we received info through the post when house went on market.
Your whole team from start to finish were most helpful and efficient. Lovely Jackie was most patient with my lack of internet skills. Jackie was most helpful and booked a home visit quote.
Dilys Law
Birmingham
Polite and efficient
Brian, Dave, Tom, Shaun and Shaun were excellent on the day, polite and efficient.
David Griffiths
Manchester
UK Quote
Complete the form below to get your UK Removals quotation
European Removals Quote Request
Complete the form below to get your European Removals quotation
International Removals Quote Request
Complete the form below to get your International Removals quotation
Call Me Back
Complete the form below and we'll call you back to discuss your requirements
Self Storage
Complete the form below to get your Self Storage quotation
UK Price Guide
Complete the form below to get a Price Guide sent to you
Please note: Our Price Guide tool is intended for moves within the UK Mainland only. If you're moving to or from the UK mainland please speak to one of our friendly team who will be able to provide you with a bespoke quote.